Hello, my fellow Spirals!
I created this meme simply to connect with my readers and talk about anything and everything. The main aim is to give you an update on my life, any books that I have recently found, any show that I have watched, what I like or dislike currently, etc.
Life Update
Wow I wish there was something to say but there barely is. Nothing particularly eventful or special happened this week. Though I did start driving again this week and surprisingly, it doesn't stress me out as much. I wasn't panicking or anything and I actually think that I might be a good driver. My driver's license test on 24th though so I am quite nervous about that.
Apart from that I also started playing badminton once again. It is the one sport that I actually enjoy a lot and feel that I am adequately good at. It gets my heart pumping and mind racing. Something about running around on the court really makes me feel good. I also ended up registering for the Badminton competition in our building so that should be fun.
Ooh also I successfully vacated my hostel room. To those who aren't aware, I am a 4th year Computer Science student and we just received a mail asking us to vacate our hostel rooms. This basically means that college we (4th years) won't be returning to campus for offline classes. Now I know a lot will be like "But won't you miss your friends and college life?". No, I won't. I genuinely hate college with a passion and was ecstatic when I found out that I will be completing my college at the comfort of my home. So yay!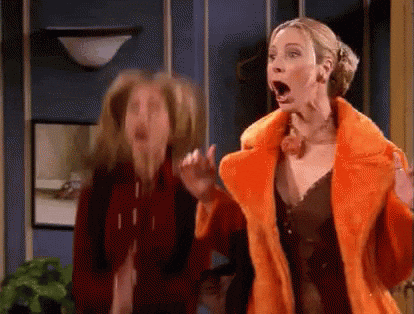 Books & TV Shows
I am happy to say that I am slowly getting out of that reading slump. I am still not completely into reading because of *ahem* Vampire Diaries, but I did finish two books last week and I am quite into The House on the Cerulean Sea by TJ Klune. It seems like an easy and wholesome book that will keep me hooked enough.
Now moving to TV shows, OH MY GOD. I feel like The Vampire Diaries have taken over my life right now. I literally binge watched 2 entire seasons over the weekend which isn't healthy AT ALL!
****SPOILER ALERTS******
The Vampire Diaries Rant
That was literally my reaction throughout TVD Season 4.
I am currently well into S4 and can I just say that I am NOT AT ALL A FAN OF DAMON & ELENA. I am Team Stefan through and through and seeing his heart break over Elena makes me feel horrible. How could she do that to him?!?! I get that she fell out of love with Stefan but I can't believe she immediately went running to Damon. Like that's his brother for God's sake! At this point I don't want Elena with Damon or with Stefan. I want Stefan to find someone amazing and forget about Elena. He really deserves someone who would love him back. I know a massive chunk of TVD fans are Team Damon but nope, not for me. Stefan has my heart and I don't think that's gonna change anytime soon.
Also, I kinda really want Caroline and Klaus to get together too. I do really like Tyler and his relationship with Caroline but Klaus is…something else. He literally courts Caroline with his beautiful English accent and calling everyone "love". Seriously, if he wasn't the bad guy I'd totally root for him!
Comment down below what you how your week went and what you liked or discovered this week.
Also are you TEAM STEFAN or TEAM DAMON?