Hello, my fellow Spirals!
It's that time of the year again so Merry Christmas to y'all! I know I am late by a day but that's okay.
Sadly, the country that I live in doesn't celebrate Christmas as grandly as some other countries. Nevertheless, I have been in the Christmas mood this entire December and decorated my room as well. So it's only fair that I do a book tag for it as well!
I found this tag on Whispering Stories. This tag was originally created by Callum McLaughlin
So let's get to it.
1. Father Christmas – Name a book you received as a child that you treasure to this day.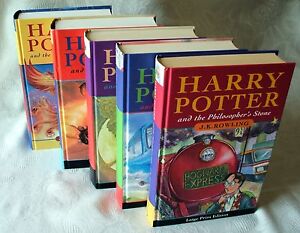 I think I'll have to say the entire Harry Potter series. I received it as my birthday gift from my uncle on my 10th birthday. It was my stepping stone to the world of large, enjoyable novels. I am extremely protective of it even after 11 years.
2. The Ghost of the Christmas Past – Is there a book or series you like to revisit each year at Christmas time?
Well, no not really. I started getting into the Christmas mood on since last year. Besides I am not a huge fan of re-reading books so nope, don't have an answer for this one.
3. Christmas Tree – Name a book/series that reaches new heights with every entry.
For me, it's always going to be the Kite Runner by Khaled Hosseini. Like I said in the previous prompt, I don't re-read books (almost never) but this one book I have re-read so many times. It keeps exceeding my expectations and makes me cry every single time.
4. Friends and Family – Name a book with fantastic characters.
This is a recent read of my own and the one thing that made me fall in love with the book was mainly the characters. It's the House in the Cerulean Sea by TJ Klune. Brilliant, wholesome book with such adorable characters while shaping our perspective and thinking.
5. Decorations – Name a book with a gorgeous cover you would proudly display on your shelves.
I will pick two books for this actually. The mass market paperback for Dune by Frank Herbert and Circe by Madelline Miller. I own both of these and have it displayed right above my desk. I actually bought the Dune copy specifically because of the cover. While Dune has a bright and vibrant cover, Circe has a muted yet unique and shiny cover which I really love.
6. Christmas Cards – Name a book that carries a great message
I'd pick Becoming by Michelle Obama for obvious reasons. It's honest, inspiring and brilliant.
7. Ice and Snow – Name a book that you were hoping to love but which ultimately left you feeling cold.
I'll have to pick Wuthering Heights by Emily Bronte. I went into this book with high hopes after hearing about it on Friends and pretty much from everyone else. Sadly, it didn't deliver what I expected. It might just be me but I found this book and the characters so problematic.
8. Christmas Lunch – Name a book that was big and intimidating but oh so worth it in the end.
Hands down Pachinko by Min Jin Lee for me. This was one chunky book but somehow it felt so easy to read. Not just that, I really enjoyed the story and it was so insightful to read about Korean + Japanese culture. Would strongly recommend it for everyone.
9. Mince Pies – Name a book you found sweet and satisfying
I would pick Firefly Lane by Kristin Hannah. Not so much as sweet because I was sobbing by the end but still it was so heart warming to read about their friendship and towards the end I definitely feel like I got what I expected from the book.
10. Presents – What book do you wish you could give everyone to read?
Oh my, definitely Recursion by Blake Crouch. This book left my clutching my head and screaming into the pillow because of how much it screwed with my head while reading it. One of the best books I read in 2021 or ever actually. I feel like the book accurately ends up frying the readers' brain.
11. Spreading the Festive Cheer – Tag some friends to help spread the festive bookish love.
I would actually love it if anyone who reads this post would do this tag. It would be great to read all your picks!
Comment down below your book picks for any of the prompts above or your thoughts on the book mentioned.