Hello, my fellow Spirals!
I created this meme simply to connect with my readers and talk about anything and everything. The main aim is to give you an update on my life, any books that I have recently found, any show or movie that I have watched, what I like or dislike currently, etc.
Life Update
So lemme start by saying HAPPY NEW YEAR GUYS!!!🎉🎉🎉
I know I was MIA last week but it's because I was spending time with my family and pretty much not at home at all. So instead in today's post I will be covering events spanning the last two weeks.
So if you all read my previous Talking Thursday posts then you know that I was going for driving lessons because my test was coming up. It was on 24th December where we had to go to the office and undergo a bunch of procedures. I was quite nervous because I usually have performance anxiety and didn't want to screw up despite knowing how to drive properly. Nevertheless, I aced it guys! I should be receiving the physical copy in a few days so I am finally going to be a license holder!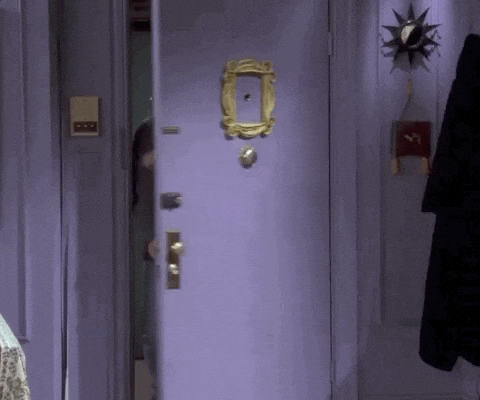 Anyways ever since that day, my dad took leave from his office and spent the entire week until 3rd Jan with us. I have been regularly practicing badminton because I was going to have a competition on 8th Jan (which is postponed now due to Omicron). Badminton is one sport that I truly enjoy and gets my blood rushing when I am on the court. To explain my physical appearance to internet friends, I am really short (5′ ft) which naturally doesn't make me very athletic. I am also quite petite so I have zero arm strength. Yet I manage to play badminton really well for my physique. I am quite swift on the court though my shots lack power. Nevertheless, I am improving and I am trying to eat properly lately to improve my strength.
So throughout the last week of 2021, we went shopping loads of times, mainly to buy jeans for me. Is it just me or has everyone's body changed over the pandemic? My old jeans don't fit me anymore so every time I go out my options are limited to dresses or skirts. Now I FINALLY have a few new pair of jeans that fit me properly and don't make me wanna unbutton them every 5minutes.
As for New Year 2022, I haven't made any actual resolutions yet. I am trying to make a list of "22 things to do in 2022" which comprises of things like "take lots of pictures & videos of small moments", "listen to a TED talk everyday", and stuff like that. I still haven't completed it so if you guys have any suggestions then hit me up!
My week after that has been pretty uneventful. My college work has started but not yet in full swing. I feel like I will be unable to breathe once my project work ramps up so apologies if I don't post regularly here. 🥺
Books, Movies & TV Shows
Okay I have discovered the reason behind why I read so many books throughout 2021 and barely any towards the end. Turns out reading is my coping mechanism for stress and I was not at all stressed during December since I was spending time with family. But lately since my college work has started, I am definitely on the edge more which makes want to read more (possibly to avoid doing actual work). During last week of 2021, I barely read anything. I was struggling with Home by Marilynne Robinson. I had to grind my teeth and finish it. But the books I picked up after that (The Hungry Tide by Amitav Ghosh and The Gene by Siddhartha Mukherjee) has me lying on my bed with a book for hours. I am glad that I am back to reading excessively but worried about how this will affect my productivity. 😂
As for reading goal this year, I set it at 50. Last year my goal was changed from 40 to 100, and I ended up reading 106. However, throughout the year I feel like I was consciously checking if I was ahead of the schedule and felt forced to read fast and achieve a certain quota for the month. This year I really don't want to put that kind of pressure on myself. I want to read at whatever pace I want and don't feel the need to read a specific amount. 50 I feel is a pretty achievable goal for me. Besides I am going to be joining my job this year so I don't know how much reading time I'll have after that.
Coming to movies, I watch The Harry Potter Reunion. And oh my god. I think I was internally (turns out externally as well) screaming throughout the entirety of the show (?). It made my heart so warm and I kept wishing it would be longer. Though to be honest, there was nothing said during the reunion that I didn't already know. I was a major HP fanatic during my teenage years so I used to read sooo many posts and watch the cast interviews where many of this was already mentioned. Nevertheless, it was great to see where the actors were currently in their real life.
Comment down below what you how your week went and what you liked or discovered this week.
Also let me know what your reading goal for 2022 is.