Hello, my fellow Spirals!
I created this post simply to connect with my readers and talk about anything and everything. The main aim is to give you an update on my life, any books that I have recently found, any show or movie that I have watched, what I like or dislike currently, etc.
Life Update
So…kind of a big update for me. I injured my ankle severely while playing badminton to the point where I have to been on bed rest for 2 weeks and have to hop around due to the cast that I gotta wear.
What makes so mad about this is the fact that I had FINALLY gotten the chance to go play badminton on Saturday. I was so excited about getting to play after nearly a month and was also planning on buying new shoes and shorts for playing. And then I go ahead twist my ankle. -_- Now I can't even go walking or cycling so goodbye to all my "work out" plans.
Luckily it doesn't hurt, just a little uncomfortable due to the cast. And I am extremely thankful that it's not a fracture or anything. So far the doctor said that it's a ligament injury so I am praying that it gets resolved within 2 weeks.
---
Anyways due to the injury and my upcoming project work throughout this week and next, I am going to quite swamped with work in general. As much as I love blogging I feel like everytime I don't want to work, I end up blogging which is not healthy for my academic life. So I have decided I'll take a break for a week provided my project review gets over by then.
I'll try to schedule Book Tag posts that I had drafted ages ago but I won't be posting WWW Wednesday and Talking Thursdays post for obvious reasons.
Books & TV Shows
Due to all the mayhem with the leg injury, I have barely gotten the time or energy to read. But surprisingly I don't mind too much. I am not being too hard on myself to constantly read since one of my reading goals this year was to take it slow.
---
As for TV Shows, I finally finished The Bold Type S5. I have ABSOLUTELY loved this show and binge watched it twice on Netflix. However, like a fool I kept waiting for season 5 thinking it hadn't released yet. Then one of my friends informed me that it came out ages ago, just not on Netflix. Now I finally got the time to watch the whole thing and I really really liked. I was a bit disappointed that it was only six episodes and it did feel quite a bit rushed. BUT I really liked the direction the show took and how it ended. Something about Jane's decision regarding her job really resonated with me. Overall this show was brilliant.
To those who haven't heard of this show, it's basically about these 3 women who are best friends that work for the same magazine. It's all about friendship, career, love and family. But that's not it. This magazine is feminist, outspoken, inclusive and the show totally sheds light on all the important societal topics. The characters are diverse in terms of race and sexuality. Myths and taboos are broken. Plus, the Editor-in-chief is not at all like Miranda Priestly. She is friendly, inspiring, understanding, commanding, strong, resilient. Basically everything I would admire. Please please please check this show out!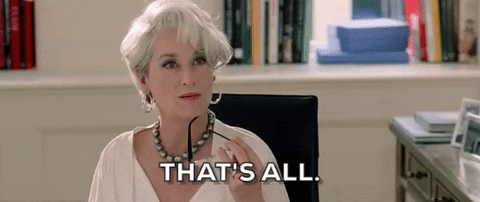 Comment down below what you how your week went and what you liked or discovered this week.