Hello, my fellow Spirals!
I created this post simply to connect with my readers and talk about anything and everything. The main aim is to give you an update on my life, any books that I have recently found, any show or movie that I have watched, what I like or dislike currently, etc.
Life Update
It has been sooo long since I updated you guys and I kinda really miss having this column to vent out my feelings or just discuss about what is going in my life lately.
If you missed my last post, I severely injured my ankle resulting in my being on bed rest for 3 weeks followed by my final year project reviews due to which I ended up taking a break from blogging actively. Obviously I had several posts drafted and scheduled beforehand so I was able to manage for a few weeks but Talking Thursday and WWW Wednesday posts require to be prepared the day before posting. My ankle has been healing up but I still can't walk properly yet so it's still a little painful to move around.
Anyways coming to what I have been doing these last few weeks: I have been working on my college project almost everyday. It still makes me anxious as hell but I think I am making some solid progress.
Being forced to stay in bed made me resort to other forms of entertainment, mainly gaming. And boy, was it fun? There's this co-op game called It Takes Two that I played with my uncle who lives in another state on PC. This game is INSANELY fun and adorable. To those who haven't heard of this game, the storyline is basically a set of parents who are about to divorce after years of marriage. When their daughter prays for them to become friends again, the parents get transformed into mini clay dolls. To return to their original bodies, they must go through series of adventures. Essentially the players are the two parents and have to work together to solve these puzzles and move to the next level. Each level grants the players a unique superpower which is SOOO cool. The graphics and storyline is crazy good and the characters along with their banter is so funny and cute. I have never (and probably will never again) seen a game like this before. I would strongly recommend everyone to check this game out especially if you have a sibling, friend or pretty much anyone that enjoy spending time with!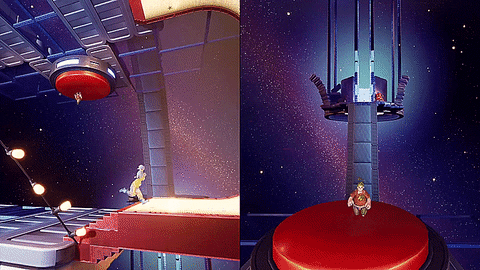 Books, Movies & TV Shows
Like I mentioned in my February Wrap Up, I barely read anything that month because I just wasn't in the right headspace and didn't want to force myself either. But March starts and within the first 7 days I have read 4 books which is INSANE. Unfortunately it turns out that this year the books I have picked just haven't turned out as great as I expect them to be. Most of my ratings oscillate between 2-3 ⭐ which is quite sad. But I'd still like to talk about a few books since I haven't done a WWW Wednesday in ages.
Piranesi by Susanna Clarke: I heard such great things about this book from people who said it was unlike anything they had ever read. While it is a very unique and different plotline, this book did not appeal to me at all. I found this book so boring and pointless. I didn't get the purpose of the story at all and found the characters quite uninteresting. It takes the reader so long to get into the world that the author is trying to paint.
The Parted Earth by Anjali Enjeti: This book at it's core is about teenage love set against the backdrop of the Partition in India during Independence. I definitely had high hopes for this book but unfortunately it just did not reach my expectations at all. The story was so predictable and it has been repeatedly overdone is several other historical fictions. I think there are potentially better books out there than this set during this time period.
Percy Jackson and The Last Olympian by Rick Riordan: Oh boy. I have been reading my childhood favorite book series (Harry Potter and Percy Jackson) since last year and it has been an absolute delight. Dipping my toes once again into the amazing world of demigods, Camp Half Blood and Greek Gods was just so heart warming. It was exactly what I needed to read during my time of stress. Riordan still managed to make me teary eyed and laugh out loud. His characters especially Percy Jackson are *chef's kiss*.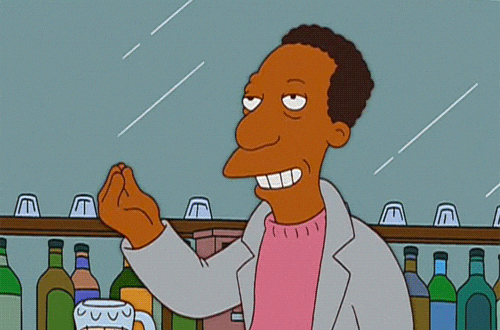 I have just started reading The Secret History by Donna Tartt. I am in the starting 10-15 pages but I like it so far. I know this is a chunky book so if I don't enjoy then I am going to be having a really tough time finishing it.
---
Coming to TV shows, I binge watched One of Us Is Lying in one day. I am a sucker for high school drama and this one was exactly that. The characters were diverse and it was a good time. However, I definitely was not a fan of the ending. I haven't read the book so I can't speak in terms of comparison but if you are interested in a murder mystery set in high school then I'd definitely recommend this. I am also looking forward to Season 2 to see where the story goes.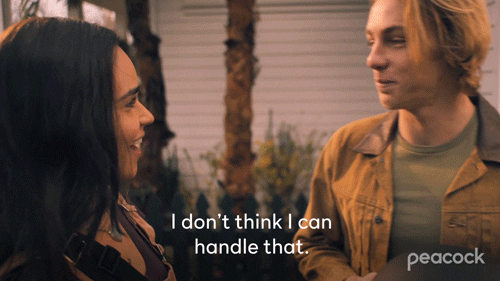 Comment down below what you how your week went and what you liked or discovered this week.