Hello, my fellow Spirals!
I created this post simply to connect with my readers and talk about anything and everything. The main aim is to give you an update on my life, any books that I have recently found, any show or movie that I have watched, what I like or dislike currently, etc.
Life Update
My weeks have been quite eventful lately and not in the best way. Last week I had to rush to my hometown as my grandmother seriously injured herself and needed someone to take care of her. No worries now though because she has recovered quite well. However, it really was nice to be surrounded by humans after what feels like forever. The best part about my grandma's place is that we'll have at least have 2-3 guests everyday so there's always someone to talk to. Plus, I loved spending time with my grandma as well. I love just sitting beside her and having conversations with her or just listening to her in general. I know as a teenager I was the rudest gal and didn't care much but I like to think that I have improved a lot as I have aged. I can see that my priorities have definitely shifted from social media and "friends" to focusing on myself and people who I actually care about.
I am back at home now and still tending to my ankle injury while working on my college project. I am pretty happy with how my college project is coming along but then again, my opinions on it change every other day. It is quite a stressful journey in general because this project is going to decide my CGPA that I am going to graduate with. No pressure at all.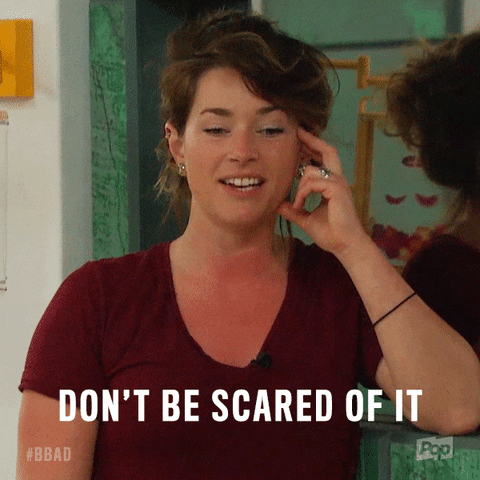 Books, Movies & TV Shows
So I have recently expanded my area of reading ever since I finished Rich Dad, Poor Dad by Robert T. Kiyosaki. To those who are unaware about this book, it is basically about personal financing, thinking differently about money and how one can start accumulating assets from an early age by investing. This book really inspired me to learn more about investing, stock market, businesses and economics. That's why I have started looking into magazines such as The Economist, Business Today (from India), etc. The best part is that since I have Libby, I have access to all these papers for free! I mainly enjoy The Economist because it gives me a weekly roundup of all the events happening around the world rather than me having to read the newspaper daily. The writing is also sophisticated while being simple and I can definitely see how much my vocabulary is going to improve in a few months.
I have also started learning about how to invest via the Varsity (by Zerodha) app. I try to read 1-2 modules everyday but to those who don't want to read, they also provide videos in English and Hindi. So definitely check it out because learning about investment and stocks should start at an early age and I am already late to the game.
---
While I haven't watched any new TV Shows or Movies, I definitely watched a few filmy Bollywood movies on Netflix. I watched Student of the Year over the weekend because, let's be honest, this is such an iconic film. To me this is one of the only comfort films from Bollywood for me and I love it so much. I could call it a guilty pleasure but I am not guilty about it at all. 😝 I am a sucker for anything set in high school with drama amongst the students. And this movies gives all that with love triangle, competition, pettiness, jealousy AND amazing songs!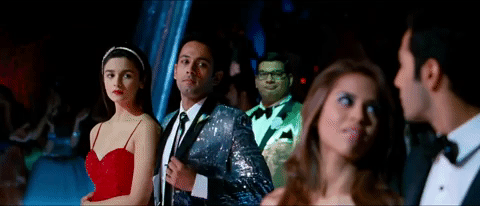 I also watched Chennai Express as a whole for the first time. I won't lie, this movie made me crack up a lot. But as a Tamilian I did feel slightly offended as to how we are portrayed in Bollywood. Nevertheless, looking past all that and taking it as just a means of entertainment, I think it was a great time pass movie.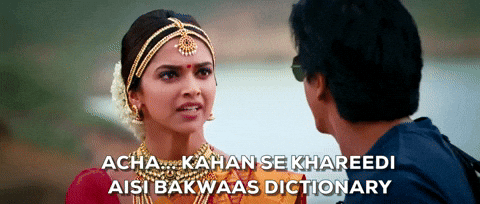 ---
As for TV Shows, I am back to re-watching Gilmore Girls for the millionth time! 🎉🎉🎉 This show is my ultimate comfort watch. I relate to Rory so much when it comes to struggling with school and college and frankly, Lorelai is simply the best. Also, is it just me or is there a striking similarity between Taylor Swift and Lorelai Gilmore? I feel like they look similar and have the same vibe + mannerisms. Let me know in the comments.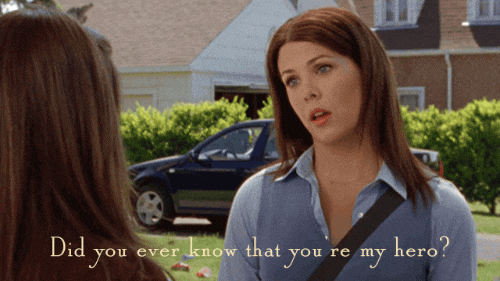 Comment down below what you how your week went and what you liked or discovered this week.